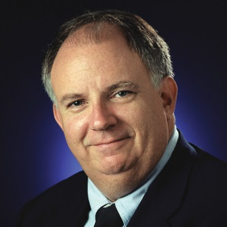 Richard S. Williams, MD, FACS
Director, Three Rivers Health District, Virginia Department of Health
Senior Aviation Medical Examiner, Federal Aviation Administration
Former NASA Chief Health and Medical Officer
Dr. Richard S. Williams is a surgeon and aerospace medicine physician who currently serves as Director of the Three Rivers Health District. He leads 10 public health departments serving a 2000 square mile rural area in Virginia's Middle Peninsula and Northern Neck, responsible for public health care and environmental health support to a population of about 160,000. He is also an active Federal Aviation Administration Senior Aviation Medical Examiner, performing aviation medical examinations and providing aeromedical consultation services for all classes of airmen. Previously, he served as NASA's Chief Health and Medical Officer. He spent 27 years in the United States Air Force as a general surgeon, flight surgeon, and medical manager and leader, domestically and in contingency operations abroad.
Dr. Williams reported to Headquarters NASA as an Air Force Colonel in 1998. He served as Director of the Office of Health Affairs, and entered the Senior Executive Service as NASA's Chief Health and Medical Officer in 2002. He led NASA's health care team through the construction and initial operation of the International Space Station and the final years of the Space Shuttle Program. His responsibilities included leadership, policy, oversight and advocacy for astronaut health care, NASA employee health care, protection of research subjects and bioethics. During his 15 year tenure, Dr. Williams led efforts to secure legislative authority for beyond-career astronaut health care, implemented Health and Medical Technical Authority, produced policies on ethics based risk assessment for astronaut health and medical exposures during space flight missions, and fostered cooperative efforts between NASA's Human Research Program and health care system to better understand space flight related health risks and mitigations.
Dr. Williams received a BS degree from the College of William and Mary in 1975, an MD degree in 1979, and an MPH degree in 1996, both from Virginia Commonwealth University. He completed general surgery residency at Wright State University in 1984, and aerospace medicine/occupational health residency at the USAF School of Aerospace Medicine in 1998. He is a Fellow of the American College of Surgeons and maintains certification by the American Board of Preventive Medicine in Aerospace Medicine. His awards and decorations include the Bronze Star medal, the Meritorious Service Medal, the John R. Tamisea Memorial Award, NASA's Space Flight Awareness Award for Safety, the Melbourne C. Boynton Award, Senior Executive Service Presidential Rank Award, W. Randolph Lovelace Award, Forrest M. and Pamela Bird Award, the NASA Exceptional Leadership Medal and the NASA Distinguished Service Medal. He has contributed to and published numerous articles and book chapters in the medical literature.