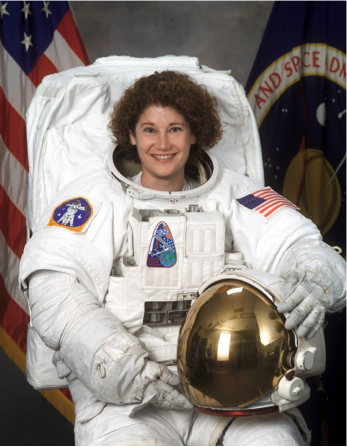 Lieutenant General Susan J. Helms
USAF (Ret.)
Independent Consultant and Principal of Orbital Visions, LLC
Former Commander, 14th Air Force, Air Force Space Command
Former Commander, Joint Functional Component Command for Space, U.S. Strategic Command
Former NASA Astronaut
Lieutenant General Susan J. Helms, USAF (Ret.), is currently an independent consultant and the Principal of Orbital Visions, LLC. She is also on a number of Boards, including the Board of Trustees for The Aerospace Corporation.
General Helms has almost 38 years of military service in the U.S. Air Force. In her last assignment, she was Commander, 14th Air Force (Air Forces Strategic), Air Force Space Command; and Commander, Joint Functional Component Command for Space, U.S. Strategic Command, Vandenberg Air Force Base, CA. As the U.S. Air Force's operational space component, General Helms led more than 20,500 personnel responsible for providing missile warning, space superiority, space situational awareness, satellite operations, space launch, and range operations. As Commander, Joint Functional Component Command for Space, she directed all assigned and attached space forces providing tailored, responsive, local, and global space effects in support of national and combatant commander objectives.
General Helms was commissioned from the U.S. Air Force Academy in 1980 and is a distinguished graduate of the USAF Test Pilot School (Flight Test Engineer Course). She has served as an F-15 and F-16 weapons separation engineer and as a flight test engineer for the CF-18. She has also commanded the 45th Space Wing, Patrick Air Force Base, Cape Canaveral, FL, and served as the J5, U.S. Strategic Command.
Selected by NASA in January 1990, General Helms became an astronaut in July 1991. On January 13, 1993, then an Air Force Major and a member of the Space Shuttle Endeavour crew, she became the first U.S. military woman in space. She flew on STS-54 (1993), STS-64 (1994), STS-78 (1996) and STS-101 (2000), and served aboard the International Space Station as a member of the Expedition-2 crew (2001). A veteran of five space flights, General Helms has logged 211 days in space, including a spacewalk of 8 hours and 56 minutes, a world record.